Please see this more recent post, My Amazon Video Disappeared!, for information about cases where you're sure you've bought a given Amazon Video, but it's not showing up in your digital video library.
---
This post is dated 2/6/14. Amazon's policies and processes described here are accurate as of that date, but subject to change at any time in the future.
While browsing the Amazon Instant Video store, you may sometimes come across a video that doesn't have any buy or rent buttons available, and is marked, "This movie is currently unavailable." If it's a movie you don't already own in Instant Video format, you probably just gave a disappointed sigh and moved on to the next movie.
But the first time this happened to me, on an Amazon Instant Video I'd previously purchased, I immediately rushed to my Instant Video library to make sure my purchased copy was still there. And it was. So what's going on here?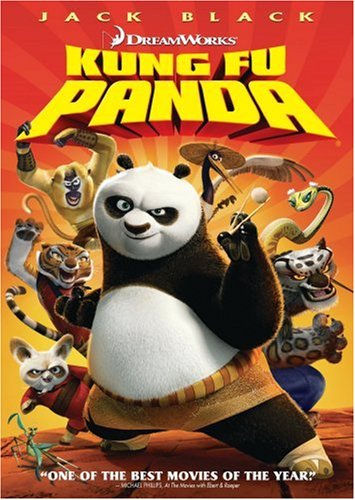 Amazon Has Clarified the Rules For "Currently Unavailable" Instant Videos
Finally, Amazon has provided a much clearer written explanation of this "currently unavailable" business. From that policy:
– – – – –
e. Availability of Purchased Digital Content . Purchased Digital Content will generally continue to be available to you for download or streaming from the Service, as applicable, but may become unavailable due to potential content provider licensing restrictions and for other reasons, and Amazon will not be liable to you if Purchased Digital Content becomes unavailable for further download or streaming. You may download and store your own copy of Purchased Digital Content on a Compatible Device authorized for such download so that you can view that Purchased Digital Content if it becomes unavailable for further download or streaming from the Service.
f. Downloading and Risk of Loss. If you plan to download Digital Content that you purchase or rent, we encourage you to do so promptly after your purchase or rental. If you are unable to complete a download after having reviewed our online help resources, please contact Amazon customer service. Once you purchase or rent Digital Content and we make the Digital Content available to you, you are responsible for completing the download, if you choose to download, and for all risk of loss of the Digital Content after download.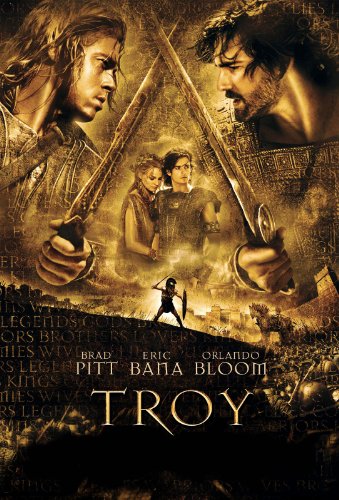 Okay, But What About Those "limitations described in the Amazon Instant Video Terms of Use"?
Well, I've read the Amazon Instant Video Usage Rules, and as you might expect it's a bunch of legalese that's pretty difficult to understand without repeated readings. The upshot of it is that Amazon Instant Videos are subject to the same terms of use as other digital content (e.g., apps, downloadable software, MP3 music) Amazon sells. But here's the key paragraph:
As described in the Amazon Instant Video Terms of Use, due to restrictions placed on us by our content suppliers, the videos we make available to you on Amazon Instant Video are subject to restrictions for viewing (for example, through online streaming or through download) and for the duration of time we make them available to you. The specific restrictions applicable to each of your videos will depend on whether you purchase the video, rent the video, access the video through a Prime membership or a Prime free trial, or access the video through First Episode Free. These restrictions may change over time as we add new features, devices and content to our service.
So in other words, while it's not at all likely that your purchased Instant Video will become unavailable to you due to one of these "currently unavailable" licensing situations, Amazon is covering itself by saying that it's possible, and if it does happen, Amazon's not liable for your loss. But before you start freaking out about this, here are three key things to remember:
1. You can (and should) make backup copies.
Amazon's Unbox software is no longer needed for Instant Video downloading or playback on a computer. Now you can just look up an Instant Video you own on the Amazon site, and right there on the product page there's a "Download licenses" link (beneath the 'buy' button area). Click on it and if there are available downloads, a "Download" button will appear. Once the video is downloaded, the Microsoft Silverlight browser plugin is used to play it. If you don't already have this plugin installed, you will prompted to download and install it the first time you try to watch a downloaded Instant Video. Click here for Amazon's page on troubleshooting video playback on computers.
Note that once Silverlight is installed, you do not have to have an internet connection to watch a downloaded Instant Video: just click on the video's filename or icon in the applicable computer folder file or directory and the browser will launch to play it, whether you're online or offline.
And a downloaded backup will remain available to you at all times, regardless of what may be happening with availability on the Amazon site. This is why I strongly recommend that customers download backup copies of their purchased Instant Videos.
2. In the 3+ years I've been buying Instant Videos, despite numerous instances of "currently unavailable" showing on the Amazon site for some of them at various times (e.g. Kung Fu Panda, Troy, Grown Ups, a few more), I've never yet had to resort to my downloaded backup copies. The videos in question may have been temporarily unavailable for purchase or rental on the Amazon site, but I never lost access to stream or download them, from any of my devices.
3. This same kind of language appears in the Terms of Use agreements for ALL types of digital media sold by Amazon. Yet, to my knowledge and considerable Googling, it's exceedingly rare for Amazon to actually exercise this 'unavailability' clause. The only exception I could find was for a pirated Kindle version of George Orwell's 1984. In that case the pirated book was deleted from purchasers' Kindles and Cloud accounts and their money was refunded, but only because Amazon was legally required to do those things or risk being an accessory to intellectual property theft, copyright infringement and digital piracy.
I am not a lawyer and you shouldn't interpret anything I say here as legal advice, but in my experience it's typical for Terms of Use to cover vendors for all kinds of liability situations they don't ever expect to actually happen. Giant corporations like Amazon, which serve millions of customers, have to cover all their liability bases in their Terms of Use because just one unanticipated exception could cost them millions of dollars. Long story short: I'm not worried about losing access to my Instant Videos. But even if I were, I'd have my trusty downloaded copies to see me through.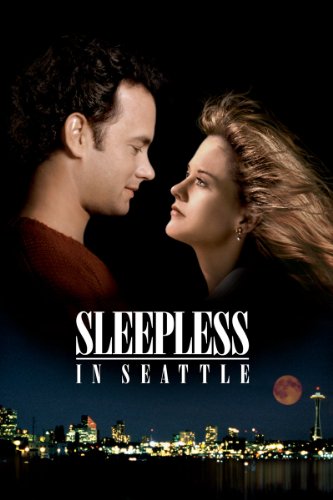 Click here to read the full Amazon Instant Video Usage Rules policy.
Click here to read the full Amazon Instant Video Terms of Use.
Related Posts:
Amazon Instant Video Restrictions
Managing Your Amazon Instant Video Library
Amazon Instant Video Myths & Facts
* * *
The hilarious and practical Freudian Thoughts Unisex Analog Water Resistant Watch from the Unemployed Philosophers Guild is currently (as of 7/31/16) rated 5/5 stars and priced at $42.95. A terrific gift for counselors, psychiatrists, deep thinkers and anyone looking to inject some humor into their days. What's Freud thinking? It changes from moment to moment. In an attractive Unemployed Philosophers Guild tin gift box.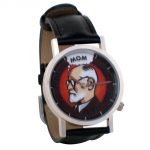 Advertisements make it possible for Digital Media Mom to bring you great content for free, so thanks for your support.