Hey, Thief Who Took My Son's Kindle Fire: Think you just got a free tablet you can use to order all kinds of stuff on MY Amazon account? Not so fast.
When you lose your Kindle or Kindle Fire, believe it or not the loss of the device is not the worst part. No, that would be the fact that your Amazon account is now vulnerable to wrongful charges from anyone who finds your missing gadget. There is a tiny bit of good news, though: as always, Amazon's exceptional Kindle customer service reps stand at the ready to prevent this from happening.
Note: if you've already gotten your lost or stolen device back, see this follow-up post: What Happens If You Get Your Lost Or Stolen Kindle / Fire Back?
The Thief Not Only Gets A Nifty E-reader Or Tablet, But Full Access To Charge Stuff To Your Amazon Account, Too
Remember when you first got your Kindle or Fire, and you "registered" it to your Amazon account? When you did that, you connected the device to your Amazon account. This makes it possible for you to access your ebooks, digital videos, digital music and apps, and also enables purchases of new Amazon stuff through your Kindle or Fire.
This is great when the Kindle or Fire is in your possession, but when it's in the hands of someone else, it can be very, very bad because unless you've placed a password lock on your device and/or set the "require Amazon password" option for any purchases made from your Fire, anyone who has it can now use it to place orders on Amazon—or even change your Amazon password to lock you out of your own account.
Most people do NOT place a password lock on their Kindles or Fires, because it gets to be a bother having to enter a password every time you turn the thing on. Those who don't share their device with others also tend to think there's no need to set up the "require Amazon password" option for purchases. Also, most of us keep our Kindles or Fires close at hand so we don't tend to worry about nefarious characters getting ahold of them.
The Fire that got away in my case belonged to my son, and it was not password protected.
This is just one of the many Amazon Digital Videos in my collection the thief will NOT be enjoying on my son's Kindle Fire.
Call Amazon, RIGHT AWAY!
The sooner you call Amazon, the less likely it is that you'll be victimized. Go to Amazon's Help page, click on the button to specify you need help with a Kindle, and then select whatever you want in the drop-down boxes where you're required to describe your issue or problem. There aren't any selections there for dealing with a lost or stolen Kindle or Fire anyway, you really just need to jump through a couple of hoops here to get a live human on the phone.
Use the 'call me' option, specify 'now' for the call time, and enter your phone number; an Amazon Kindle rep will be right with you. Tell the rep your device was lost or stolen, and the rep will take care of the rest.
What The Amazon Kindle Rep Can Do To Protect You AND Make Your Device Useless To Thieves
You may be thinking that, because it's possible to de-register any Kindle device you own all by yourself on the Manage My Kindle page under My Account on the Amazon site, there's no need to get a Kindle customer service rep involved. But while it's true that de-registering the device on your own will prevent anyone who finds it from accessing your Amazon account, letting an Amazon rep do it for you provides two additional, crucial benefits: the ability to remove any wrongful purchases from your Amazon account, and REVENGE!
When you call in, be sure to ask the rep if there have been any recent charges to your Amazon account. The rep will be able to look up recent orders, and remove any fraudulent charges from your account if necessary. But there's one more thing they can do for you that's even better…
Lock it up!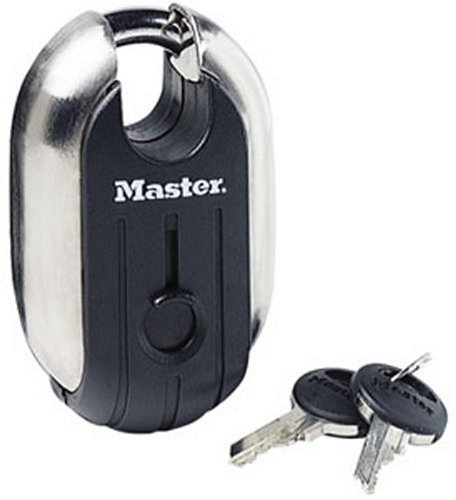 Every Kindle and Fire has a unique serial number, and Amazon identifies each machine by its number. When you report your Kindle or Fire lost/stolen to the Amazon rep, he or she will de-register it from your Amazon account (basically deleting your Ammy account information from the device) AND register its serial number as belonging to a lost or stolen device. The rep will also send you an email with the lost/stolen device's serial number: KEEP THIS INFORMATION FOR FUTURE REFERENCE. You will need it if you ever get that missing device back (see next section).
Once your device has been flagged as lost or stolen, Amazon will be notified when anyone tries to re-register that specific machine to any Amazon account, and will not allow it. A Kindle or Fire that's not registered to an Amazon account is useless, and if all us Kindle / Fire owners routinely report our lost and stolen devices to Amazon like this, it won't be long before thieves realize there's no point in stealing them in the first place.
What If You Find Your Kindle or Fire Later?
If your device turns up at some point after you've reported it as lost or stolen, look up that serial number the Amazon rep sent you, then follow the same steps to get an Amazon Kindle rep on the phone to re-register it. The rep will ask you some account security questions to verify your identity, and then you'll be back in business.
Also see:
Never Buy A Bad Kindle Book Again: Tips To Help You Avoid The Clunkers
Kindle Fire Music Tips: How To Find Music You Just Bought On Your Fire & How To Conserve Your Data Plan While Listening
Kindle Fire Tip: Use Collections For Apps
* * *
And now…
Forget about spending $40 or more for a quality Kindle Fire case or cover that doubles as a stand or includes other great features. The Fintie line of cases and sleeves for Fire tablets are durable, affordably priced, and available not only in styles and sizes to fit every Fire model, but in styles to suit every taste! Note that while these cases are described as "leather", they're actually made of "synthetic leather"; however, I've found the ones I own look very much like genuine leather and actually wear better than genuine leather. Here are just a few examples (prices current as of this writing, but they never get very high)
For the brand new Fire HD6 (currently $10.99)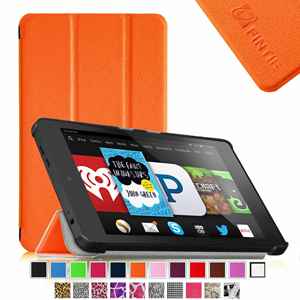 For the 3rd generation (2013) Kindle Fire HD 7″ (currently $18.99)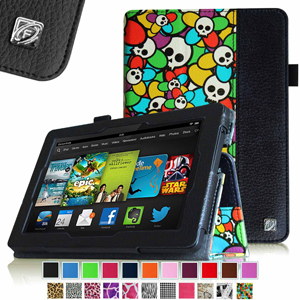 For the first generation Kindle Fire 7″ (currently $15.99; I own this exact case!)

For the 2nd (2013) AND 3rd (2014) generation Kindle Fire HDX 8.9″ (currently $11.99; I own this one, too!)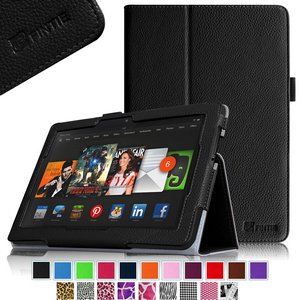 Click here to browse the full line of Fintie cases and covers for your Fire tablet.