I'll keep it short and sweet today, because this is VERY important for Windows users. The WannaCry ransomware attack you've been hearing about lately is not limited to big companies. This nasty little program can be unleashed on virtually any Windows computer, going all the way back to XP.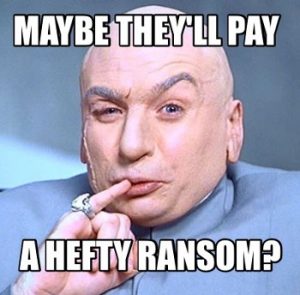 Microsoft became aware of the security hole in March of this year and quickly released a patch, so if you've been keeping up with your Windows Update "critical" patches, you're in good shape. If not, you could be victimized by this malware, which encrypts every file on your hard drive and demands payment in Bitcoin to unlock them. To avoid that horrible fate, turn on Windows Update and let it run all "critical" updates.
To access the Windows Update tool, enter "Windows Update" in the Windows search bar at the bottom of your Windows screen for versions Vista, 7 or 10. For other versions of Windows, see this Microsoft page to get the correct patch or instructions for your machine.
This is one of those types of malware that can spread across networks, so you will also want to ensure any Windows computers on your network have been updated with the security patch. If you don't and another computer on your network gets infected, every unpatched Windows machine on your network is toast.
If you want to learn the full story on WannaCry, read this post from the excellent and reliable Tom's Guide.
* * *
If you've been listening to friends, family and co-workers rave about shows like Outlander, The White Princess, Black Sails or the upcoming American Gods, but haven't been able to join in because you don't get Starz! and don't want to sign up for a whole cable package just to get these shows, no worries! With an Amazon Channels Free Trial(not available outside the US) you can sign up for individual premium cable channels like HBO, Showtime and Starz! with no cable contract or commitment. You get access to all of each channel's great programming—movies and original series alike—on all your streaming video and mobile devices, and the first month is free of charge. Try your favorite channel out for 30 days at no charge (Psst! You can binge watch during the free trial, there are no limits on how much or when you can watch!), and if you decide not to cancel the price for Starz! is currently $8.99 per month after that (prices vary by channel; at $14.99, HBO is currently the most expensive). You can cancel at any time, so unlike a cable subscription, there's no minimum contract and no commitment.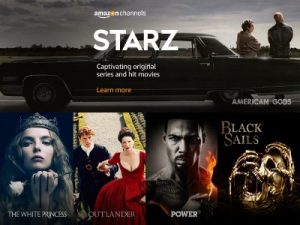 Advertisements make it possible for Digital Media Mom to bring you great content for free, so thanks for your support.
* * *