Welcome to DMM's 5/8/17 Movie Monday, where I'll help you tackle movie night with brief reviews of movies and videos you may have missed that are worth the rental or purchase. This week I'm shining the spotlight on the films of John Cusack.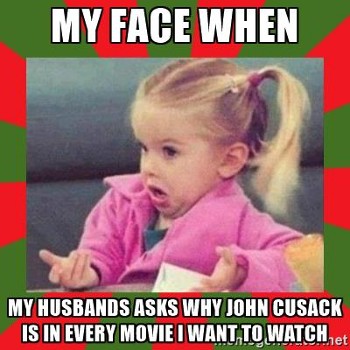 Here are three movies that, taken together, show Cusack's impressive range as an actor.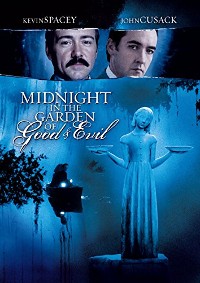 Midnight In The Garden of Good and Evil (R)
The most important party of the Savannah Christmas season ends with a bang! When affable host Jim Williams shoots a man to death. The party is over, the investigation begins.
A movie that proves truth can be every bit as riveting as fiction. John Cusack plays magazine writer John Kelso. Kelso has come to Savannah, Georgia to cover the glittering, annual Christmas bash thrown by local art collector, antiques dealer and "confirmed bachelor" Jim Williams (Kevin Spacey). It seems everyone in this town has a story to tell and at least one secret to hide. When Williams' hotheaded young lover Billy (Jude Law) turns up dead, Kelso decides to stay on during the investigation and through the murder trial to write a much more interesting story—one that eventually became the John Berendt book on which this film is based.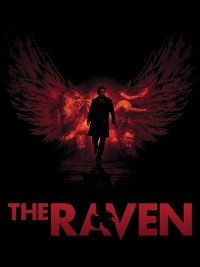 The Raven (R)
A brutal killing spree terrorizes 19th-century Baltimore and a young detective turns to notorious author Edgar Allan Poe for help getting inside the mind of a serial killer.
Cusack stars as Poe in this thriller, in which a copycat is recreating the murders from Poe's works. Luke Evans co-stars as the detective who works to help Poe clear his name and catch the real killer. Twisty and atmospheric, though a bit gory at times. If you've read any of Poe's work, it's not hard to imagine how the copycat murders play out. Cusack does a wonderful turn here as the melancholy, alcoholic and misunderstood author.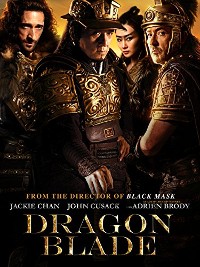 Dragon Blade (R)
Jackie Chan, John Cusack and Academy Award winner Adrien Brody star as warriors battling over the lucrative Silk Road in this epic action adventure.
The biggest-budget Chinese film to date, this fact-based movie drips with attention to historic detail and exceptional production design. Of course you know that with Jackie Chan, there will be many complex martial arts fight sequences choreographed in original ways as well.
Cusack co-stars as Roman Legion General Lucius, sworn to protect Publius, the young heir to the throne. Publius has been poisoned by his grasping older brother Tiberius (Adrien Brody) and Lucius has fled with the boy and a small command of elite troops loyal to them. Lucius' men reach the Silk Road with Tiberius in pursuit, and join forces with wrongfully accused Chinese commander Huo An (Chan). Tiberius has made deals with Chinese warlords to add Silk Road control to the spoils of Rome, but Lucius, Huo An and warriors from the 36 different local ethnic tribes join forces against Tiberius and the corrupt warlords. Lots of action and some pretty strong performances, particularly from Cusack and Chan.