By now you've probably started noticing this thing on the Facebook website, where some people's posts appear in boldface print on a colored background. And maybe you've wondered how they do it. If so, read on to learn how to get background color in your Facebook posts.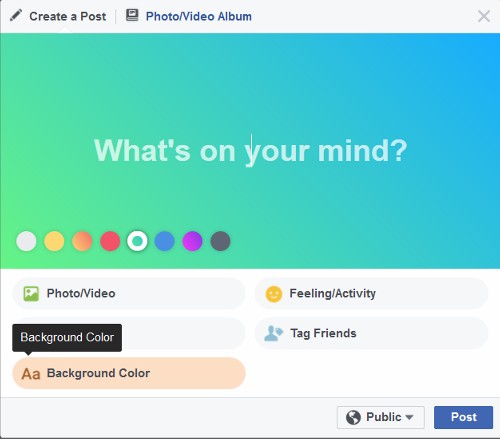 First, a caveat. You may also have noticed that all the FB posts with boldface text on a background color are pretty short. There is definitely a character limit: 130 characters, including spaces. As soon as you enter character #131, the post will revert to regular old black and white.
Second, a note about the Facebook mobile app. The colored background option now comes up by default in the most recent version of the Facebook mobile app. As soon as you tap to start a status update, either in the Home screen or on your own timeline, the color selection options are there. Today's post is about how to get the colored background on the Facebook website.
How to Get Background Color In Your Online Facebook Posts
Click on the Home link to go to your newsfeed. As of this writing, this will only work from the Newsfeed/Home screen.
Click in the status update box to create a status update, and background color choices will show up as a customization option, as shown in the screenshot above.
Select your preferred color and type in your status update. But remember: keep it to 130 characters or less, including spaces.
Select privacy options if desired, then click the Post button.
Now get out there, and get colorful!
* * *
With the Try Amazon Music Unlimited: 30-Day Free Trial offer (Amazon UK customers click here), it's easy to try Amazon Music Unlimited and see how it stacks up against competitors like Pandora and Spotify before you commit to an ongoing subscription. At $9.99/mo for a single membership, $14.99 for a household membership, $79/yr or $7.99/mo for Prime members and $3.99/mo for a single-device Alexa subscription, and with tens of millions of tracks available, AMU may be exactly the music streaming service you're looking for.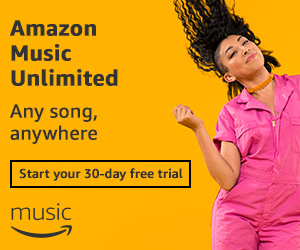 Advertisements make it possible for Digital Media Mom to bring you great content for free, so thanks for your support.
* * *