Welcome to DMM's 4/10/17 Movie Monday, where I'll help you tackle movie night with brief reviews of movies and videos you may have missed that are worth the rental or purchase. This week, I'm shining the spotlight on Shakespeare adaptations.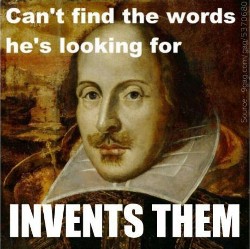 These adaptations put Shakespeare's original dialogue into a more modern context. This can make the material much easier to understand and relate to, particularly for students who are struggling to follow the Old English plays.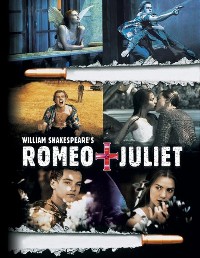 Romeo + Juliet (PG-13)
Shakespeare's famous play is updated to the hip modern suburb of Verona still retaining its original dialogue.
Starring Leonardo DiCaprio and Claire Danes as the doomed, star-crossed lovers, this Baz Luhrmann production is colorful, clever, and filled with top-flight talent. The contemporary setting substitutes Sword brand guns for the actual swords in the original play, and re-envisions the Montagues and Capulets as powerful families in control of megaconglomerates with mafioso overtones. It's amazing how the actors manage to make the Bard's original script sound so natural, and how the new context makes it so easy to understand. Co-stars include John Leguizamo, Harold Perrineau, Pete Postlethwaite, Paul Sorvino, Brian Dennehy, Paul Rudd, Vondie Curtis-Hall, Miriam Margolyes and Christina Pickles.
Much Ado About Nothing (PG-13)
Joss Whedon's sexy and contemporary spin on Shakespeare's classic comedy about the story of sparring lovers Beatrice and Benedick.
Joss Whedon, he of Buffy the Vampire Slayer, Cabin in the Woods and Marvel's The Avengers fame, owns a Moorish style house in Santa Monica where he and his wife like to invite their actor friends over to stage scenes from Shakespeare in their garden. Eventually Whedon decided he'd like to stage and film an entire Shakespeare play and release it independently, and this is that play. It stars a real who's-who from past Whedon projects, such as Alexis Denisof (Buffy the Vampire Slayer, Angel), Nathan Fillion (Firefly, Serenity), Clark Gregg (Avengers) and Fran Kranz (Cabin in the Woods), plus some surprises like Riki Lindhome and Amy Acker. Shot in black and white at Whedon's Santa Monica home.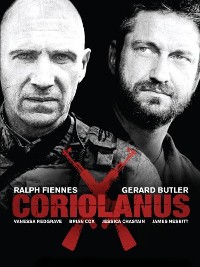 Coriolanus (R)
Ralph Fiennes directs and stars in this dramatic thriller about the revered and feared General Coriolanus' revenge on the city of Rome following his banishment.
This is a war film, to be sure, but most of the battle takes place between Coriolanus (Fiennes) and his sworn enemy, Tullus (Butler). Coriolanus is a master general but his contempt for the people of Rome is his undoing. Outcast and outmaneuvered by Roman politicians and his own mother, Coriolanus decides to join forces with his former enemy Tullus so that together, they can destroy Rome. The uneasy alliance is fraught with paranoia, power grabs and scheming.
Truly a pleasure to watch these two great actors working together.