The days when Apple users didn't have to worry about hacks and phishing attacks are over. Most of us remember the iCloud breach of a little over a year ago, when lots of celebrities' personal photos were accessed and leaked online, and a more recent incident of the same type has recently affected stars like Emma Watson.
Last week, reports of a new threat surfaced: hackers are exploiting iCloud users' worries about these stories to mount a phishing attack.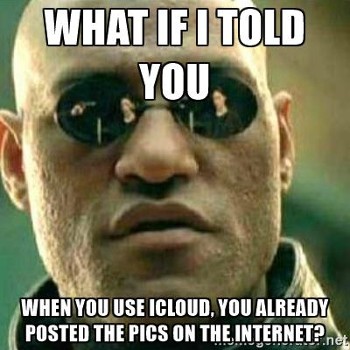 The hackers call iCloud users claiming to be from Apple tech support, telling the user their iCloud account has been compromised. Then they ask the user to grant them remote access to resolve the problem. But of course there is no problem. This is simply a trick to get users to willingly log the hackers into the users' iCloud accounts.
Glenn Fleischmann reports on Macworld:
---
Earlier on Monday, my wife let me know that "Apple Support" had called about iCloud security. She was dubious, and rightly so. "Apple" then called five more times (and counting). Suffice it to say, it wasn't Apple, but fraudsters trying to piggyback on reports that a major breach of iCloud credentials could render hundreds of millions of accounts vulnerable.
Apple says no such breach occurred, and security researchers, like Troy Hunt of HaveIBeenPwned.com, say the group trying to extort Apple likely has reused credentials from other sites' password leaks. (We recommend turning on two-factor authentication at iCloud regardless.)
However, media reporting an potential iCloud security failure makes unsolicited calls claiming to be from Apple more credible. My wife wasn't taken in, but also didn't immediately dismiss the call. She hung up, and then told me about it. We have Apple devices and both use iCloud, and we have regular issues with iCloud not working precisely as we expect.
---
Click here to read the full Macworld article, which explains in greater detail how to detect the scammers and how to protect yourself from possible iCloud hacks.
* * *
With the Try Amazon Music Unlimited: 30-Day Free Trial
 offer (Amazon UK customers click here), it's easy to try Amazon Music Unlimited and see how it stacks up against competitors like Pandora and Spotify before you commit to an ongoing subscription. At $9.99/mo for a single membership, $14.99 for a household membership, $79/yr or $7.99/mo for Prime members and $3.99/mo for a single-device Alexa subscription, and with tens of millions of tracks available, AMU may be exactly the music streaming service you're looking for.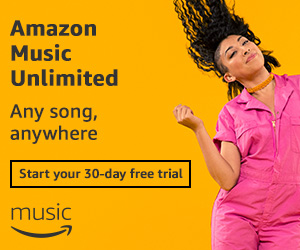 Advertisements make it possible for Digital Media Mom to bring you great content for free, so thanks for your support.
* * *