Welcome to DMM's 3/27/17 Movie Monday, where I'll help you tackle movie night with brief reviews of movies and videos you may have missed. This week, I'm sharing my  take on two recent releases.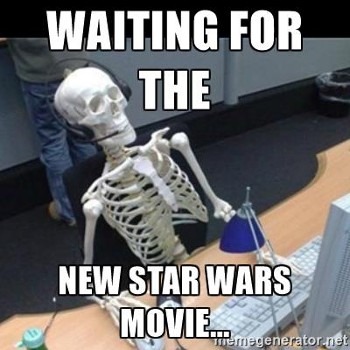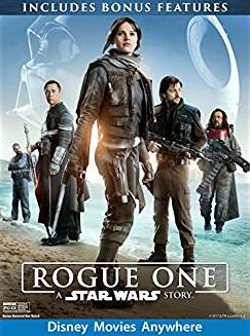 Rogue One: A Star Wars Story (PG-13) – currently only available for purchase, not rental.
From Lucasfilm comes an epic adventure – Rogue One: A Star Wars Story. In a time of conflict, a group of unlikely heroes band together on a mission to steal the plans to the Death Star, the Empire's ultimate weapon of destruction.
In the first Star Wars movie ever released, A New Hope, Princess Leia hid the plans to the Death Star in R2D2, and the rebellion used them to destroy the Death Star. This movie tells the backstory of how the plans were stolen. It's big and noisy, and all the critics who described it as first and foremost a war movie weren't wrong. At times I found it hard to follow and repetitive. Even so, I felt like it had more heart and emotional resonance than the last release in the franchise, The Force Awakens. Definitely a must-see for Star Wars completists (who, let's face it, have surely already seen this one in the theater), probably a good pick for fans of war movies and sci fi epics, but maybe miss-able for everyone else.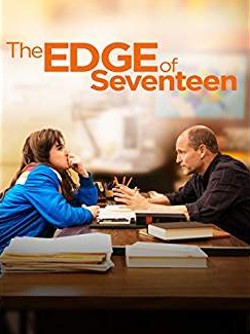 The Edge of Seventeen (R)
An honest and hilarious coming-of-age comedy about an awkward teen (Hailee Steinfeld) tackling the challenges of high school without her best friend.
An updated, frank and hilarious take on the same type of teen story that gave us the John Hughes canon. Nadine is the put-upon heroine, an awkward outcast with a lot of smarts, a golden boy big brother and literally just one friend to her name. She and her bestie were always there for each other from second to tenth grade, but things start to unravel in their Junior year of high school. Now Nadine must face the usual landmines of crushes, embarrassing text exchanges, and boys you like but don't like-like on her own—and she's not handling any of it very well. Stars Hailee Steinfeld, who my teen daughter tells me is better known as a pop star, but who is also obviously a talented actress. Co-stars Woody Harrelson in a low-key role as a cranky, no-nonsense, yet ultimately supportive and caring teacher and Kyra Sedgwick as the single mom who's wound a little too tight.
This is a great one for parents and their teen daughters to watch together, but be warned: Nadine and her school mates indulge in some typically age-inappropriate behaviors, and the movie's R rating is due primarily to strong language.