Welcome to DMM's 3/6/17 Movie Monday, where I'll help you tackle movie night with brief reviews of movies and videos you may have missed that are worth the rental or purchase. This week, I'm focusing on teen comedies that raise the bar.
Note that I'm not saying these movies are necessarily recommended for anyone aged at least 13, since some of them have strong language and adult situations. But for older teens and adults looking to reminisce, these are all worth the watch.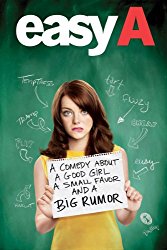 Easy A (PG-13)
After a little white lie about losing her virginity gets out, a clean cut high school girl (Emma Stone) sees her reputation tarnished until she decides to use the rumor mill to advance her social and financial standing.
One of Emma Stone's earliest starring roles, and definitely one of the first where she gets to show her comic timing chops. The excellent script hits all the usual teen comedy notes (backstabby girls, harried school administrators, dumb jocks, wise beyond their years kids, etc.), but turns many of those conventions upside down with clever insights and laughs from unexpected places. Especially recommended for parents to watch with older teens who are grappling with issues of looks-ism and bullying in school. Great supporting cast features Patricia Clarkson, Lisa Kudrow and Stanley Tucci.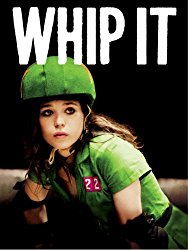 Whip It! (PG-13)
After years of indulging the ambitious dreams of her Texas mom by competing in beauty pageants, a sixteen year old misfit secretly joins the roller derby and discovers self-confidence, romance, and a new identity as a phenomenal league star.
A fun and surprisingly touching movie from Drew Barrymore's Flower Films. This is definitely a girl power flick, but it's never heavy-handed and does a great job of showing how a person's true power comes from being true to him- or herself. In a nice touch that's rare for these types of films, the misguided and controlling mother isn't painted as a one-dimensional villain, but as someone deserving of both sympathy and respect. Ellen Page is perfect in the starring role, and the supporting cast includes Barrymore, Kristen Wiig, Juliette Lewis and Marcia Gay Harden.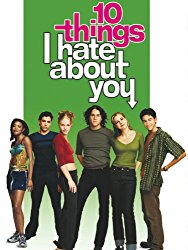 Ten Things I Hate About You (PG-13)
A family rule forbids a teenager from dating until her unpopular, rebellious, older sister gets a suitor of her own. Modern remake of Shakespeare's "Taming of the Shrew."
Julia Stiles co-stars with Joseph Gordon-Levitt and the late, great Heath Ledger. The source material is Shakespeare, but this contemporary take is entirely relatable to a modern audience. There's plenty of witty repartee, and the talented cast makes even the most well-worn teen comedy tropes seem fresh again. Intelligent and funny.