Welcome to DMM's 2/20/17 Movie Monday, where I'll help you tackle movie night with brief reviews of movies you may have missed that are worth the rental or purchase. This week's focus is on lesser-known Tom Hanks comedies.
Hanks has been known primarily for his dramatic roles for quite some time, but he got his start in comedies and all of these are winners.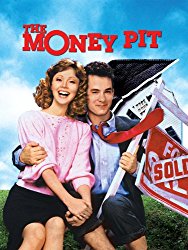 The Money Pit (PG)
Tom Hanks and Shelley Long buy their dream home, but life soon becomes a nightmare as their shabby mansion falls apart around them in this comedy from executive producer Steven Spielberg.
A hilarious movie any comedy fan is sure to enjoy, and a particularly relatable treat for anyone who's ever remodeled their home. Hanks and Shelley Long have excellent comedic chemistry, and the excellent script offers a rich mix of physical comedy and snappy repartee.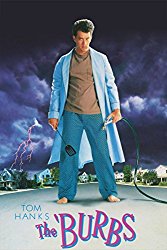 The Burbs (PG)
A comic tale about a week in the life of a thirtyish suburban father who chooses to spend his vacation at his home in the suburbs among neighbors from Hell! In HD.
This gonzo mystery-comedy features Carrie Fisher and Bruce Dern in supporting roles. It's one of those films that's difficult to classify, but its originality is what sets it apart from more formulaic 1980's comedy fare. It's a neighbors-from-Hell story with a murder mystery twist.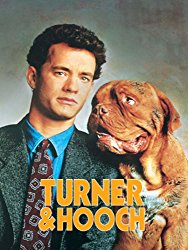 Turner and Hooch (PG)
A detective must adopt the dog of a dead man to help find a murderer.
The rare "shaggy dog" movie that actually works. In this case it's more of a slobbery dog, but fans of action comedies like Beverly Hills Cop will enjoy this one. The main plot is a crime story, but it ends up taking a back seat to the comic subplot of a compulsive detective (Hanks) having to work around a huge, messy, powerful dog that is nonetheless crucial to solving the case.