Welcome to DMM's 2/13/17 Movie Monday, where I'll help you tackle movie night with brief reviews of movies you may have missed that are worth the rental or purchase. This week's theme is geared to those who aren't feeling the hearts and flowers this Valentine's Day.
Funny, scary or thought-provoking: hopefully there's something for everyone here.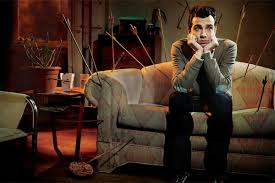 Man Seeking Woman (TV-MA)
A sweet and surreal look at the life-and-death stakes of dating, Man Seeking Woman follows naïve Josh Greenberg on his unrelenting quest for love.
This one's a TV series, not a movie, but it's SO funny! The show is built on a central conceit of making the figurative literal. When Josh needs to figure out when and how to respond to a text with a young woman he's just met and hopes to date, he enters a literal War Room, with military and political advisors who counsel him with the same gravity as if this were a matter of national security. The sequence is hilarious and drives home the point that when you're the one in Josh's position, a simple text messaging conversation with someone new who you're excited about can take on dimensions of high drama. A relatable comedy for anyone who's single and looking—or ever was single and looking.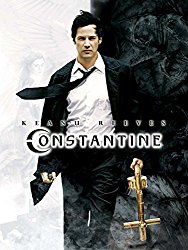 Constantine (R)
Based on the ground-breaking DC/Vertigo comic book "Hellblazer," Keanu Reeves plays John Constantine, a modern-day mystic on a personal quest to send demons hiding on Earth back to Hell.
Constantine is the hero and Angela Dodson (played by Rachel Weisz) is the heroine, and they spend plenty of time together battling underworld foes, but the occasional flirtation between them never goes any further. Constantine's got more important things on his mind and his plate than romance. Excellent supporting cast includes Djimon Hounsou, Shia LaBeouf and Gavin Rossdale.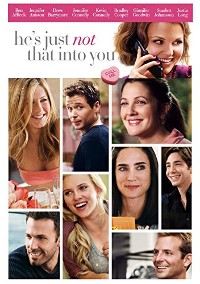 He's Just Not That Into You (PG-13)
An all-star cast looks for love and finds laughs in this savvy, sexy, right-now romcom. Sparkling with zingy aha moments any survivor of the dating wars will recognize.
A very clear-eyed look at the realities of love, marriage and dating. A series of related stories focus on the challenges of dating in the digital age, the temptations of infidelity, the pain and humiliation of loving someone who doesn't love you back, and why commitment does or doesn't matter. Surprisingly, it's all handled with a light touch and there's lots of heart and humor, even in the most poignant outcomes.