Welcome to DMM's 2/6/17 Movie Monday, where I'll help you tackle movie night with brief reviews of movies you may have missed that are worth the rental or purchase. This week's theme is three takes on that fairy tale classic, Snow White.
Whether you're looking for bright family fun, action and adventure or something a little darker, one of these is sure to suit the bill.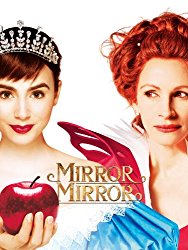 Mirror Mirror (PG)
One of the most beloved tales of all time comes to life in the spectacular Mirror Mirror, starring Lily Collins as Snow White and Julia Roberts as the evil Queen. A fresh and funny retelling of the classic fairy tale, the film also stars Armie Hammer Sean Bean, and Nathan Lane.
This candy-colored version is directed by Tarsem Singh, the visionary auteur behind the painterly indie masterpiece The Fall, bold Immortals and spine-tingling The Cell. Like all of Singh's films, this one is a beauty to behold. Filled with elaborate sets, gorgeous costumes and plenty of comic relief, this one is meant for the whole family to enjoy together.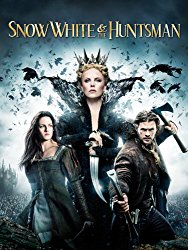 Snow White and the Huntsman (PG-13)
The legendary tale is now an action-adventure epic filled with intense battles and spectacular visual effects. Starring Charlize Theron, Kristen Stewart and Chris Hemsworth.
This is more along the lines of The Lord of the Rings trilogy in terms of look and feel. It follows the loose outlines of the original story, but dispenses with the dwarves, inserts some court intrigue, and turns Snow White into the brave hero of the tale.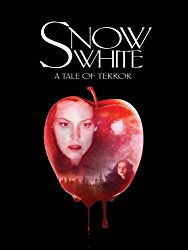 Snow White: A Tale of Terror (R)
If you thought Snow White was only a fairy tale, you're about to discover the truth, but lock up your children first. The real tale of Snow White, starring Sigourney Waver and Sam Neill, is a tale of relentless terror and unimaginable horror. When young Lillian's mother dies during childbirth, the father soon re-marries the well-intentioned Lady Claudia.
This is a gothic horror take on Snow White, and as such it aims to be grittier and darker, much more in line with the original fairy tale. Here, it's not just an evil stepmother Snow White has to fear. The special effects in this 1997 production may seem a bit dated by today's standards, but the first-rate stars definitely elevate the material, as does a script that aims for less fantasy and more realism.