Welcome To DMM's 11/14/16 Music Monday!
Each week I comb through the Amazon Digital Music catalog to find a few bargain-priced gems to share. Today I'm sharing two large collections that are both rated 5/5 stars and both (currently) priced at just 99 cents each.
---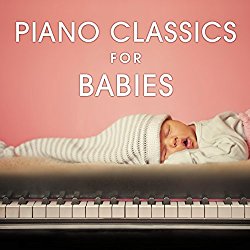 The pieces in Piano Classics for Babies aren't just for babies. These 50 lovely tracks can lighten anyone's mood. Currently rated 5/5 stars.
---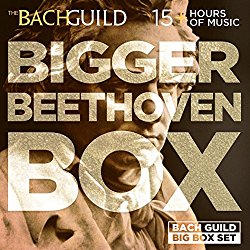 If you prefer something with a bit more heft, Bigger Beethoven Box is the collection for you. 189 tracks, currently rated 5/5 stars.
---
The All-New Echo Dot (2nd Generation) – White + TP-Link Smart Plug bundle (UK visitors: TP-Link Smart Plug, click here for the Echo Dot in White) is a great way to dip a toe into the Alexa pool before investing more heavily in smart home or Alexa devices. There's no need to buy a hub or any other equipment, Alexa support for this plug is built right into the software. The Dot allows you to use your own speakers for the audio output if you like, connecting wirelessly or via Bluetooth, and still provides all the same Alexa functionality as the full-sized Echo. Currently (as of 11/13/16) rated 4/5 stars across over 1,280 reviews and currently priced at $69.99, this bundle saves you about $10 compared to buying the two items separately (bundle only available on Amazon's US site). If you have a friend or family member who's curious about Alexa and smart home, this would make a great gift.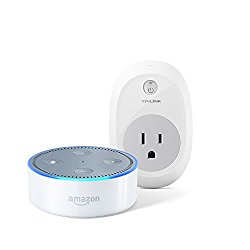 Advertisements make it possible for Digital Media Mom to bring you great content for free, so thanks for your support.
* * *
Fire Tablet Tip of the Week: Where To Find Kindle First Books Each Month
* * *