Free App Friday!
At first Angry Birds was just about firing projectile birds from slingshots to destroy towers, but now there's racing, a role-playing game, special Star Wars and Transformers editions, and more!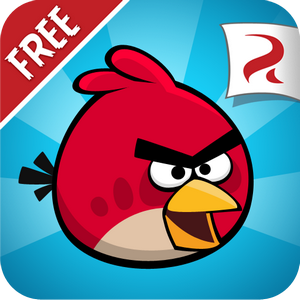 Angry Birds – The goal of the game is to catapult each bird toward the pigs, who hide behind a variety of destructible materials. Use each bird's unique skills to break through crates, boards, stone, ice, snow, glass, boulders, and dynamite to vanquish the devious pigs.
Angry Birds Slingshot Stella – Join Stella and her super adventurous friends on a quest to protect their home from the greedy Bad Princess and her powerful piggies! Meet this fierce new bunch, master their amazing superpowers and explore magical Golden Island!
Angry Birds Seasons – Join the Angry Birds as they celebrate unique seasonal events from around the world!
Angry Birds Star Wars – A long time ago in a galaxy far, far away… a group of desperate rebel birds faced off against a galactic menace: the Empire's evil Pigtroopers!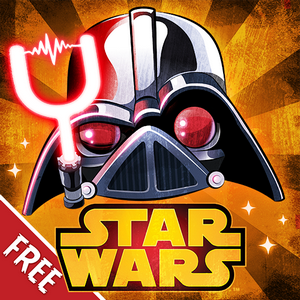 Angry Birds Star Wars II – Based on the Star Wars movie prequels, use the Force for good against the greedy Pork Federation or choose a much darker path. That's right; for the first time ever you can "Join the Pork Side" and play as the fearsome Darth Maul, Emperor Palpatine and many other favorites!
Angry Birds Transformers – Angry Birds and Transformers collide in this action-packed, 3D shoot 'em up adventure! The EggSpark has transformed the eggs into crazed robots who are destroying Piggy Island, but who can stop them?! Autobirds, ROLL OUT!
Angry Birds Friends – Compete in weekly tournaments with friends and find out who's the ultimate bird flinger! Play six pig-packed new levels every week and – if that's not enough – join millions of players from around the world in the all-new League!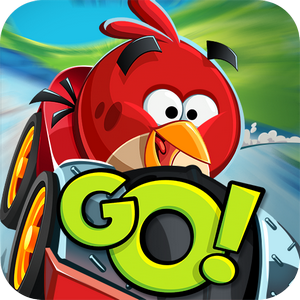 Angry Birds GO! – Welcome to downhill racing on Piggy Island! Feel the rush as you fling those freewheeling birds and piggies down the track at breakneck speed – with plenty of twists and turns in a thrilling race to the finish line!
Angry Birds Epic RPG – Get ready for a bird-tastic FREE RPG adventure filled with "weapons" (whatever they could get ahold of), magic, bad guys and silly hats! Lead your feathery team into battle now – it's going to be EPIC!
Angry Birds Rio – In Angry Birds Rio, the original Angry Birds are kidnapped and taken to the magical city of Rio de Janeiro, where they eventually escape their captors and set out to save their friends, Blu and Jewel–two rare macaws who are the stars of the Fox motion picture "Rio."
* * *
Fighting over available outlets to charge all those gadgets is becoming a common problem for many families. If you're handy enough to turn off the circuit breaker and use a screwdriver, why not install this TOPGREENER 4A High Speed USB Charger Receptacle 15A Tamper Resistant Outlet & 2 Free Wall Plates and be able to plug your USB chargers directly into the socket without blocking the electrical outlets? This item has an average review rating of 4.5/5 stars across over 1,090 Amazon reviews, and is currently (as of 3/4/16) priced at $19.99—that's a 46% discount compared to the regular price of $36.99. Also available in different colors, and in a ten-pack.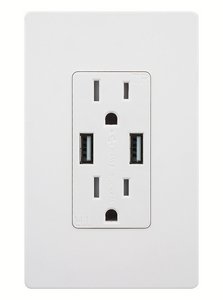 Advertisements make it possible for Digital Media Mom to bring you great content for free, so thanks for your support.
* * *
Fire Tablet Tip of the Week: Prime Video Spotlight: Shakespeare Film Adaptations
* * *