Ever since Amazon launched its Underground program for apps, through which consumers can get "Actually Free" versions of popular apps, app fans have been wondering how this is possible. After all, all Actually Free apps are free to download and include in-game items like power ups, hints, extra turns and other upgrades (that the user formerly had to buy with real money) at no charge.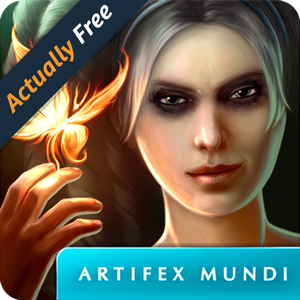 Who's Paying For This?
Amazon. If you're thinking the catch must be that somehow, some way, at some point you are going to be charged for using Actually Free apps, you can stop worrying about that. They are really, truly, Actually Free.
With a regular, not Actually Free app the app developer makes his money through up-front purchases of apps or in-app purchases paid by app users. In an Actually Free app, the developer gets paid by Amazon on a sort of commission basis that's tied to how long the app is in use. The longer the app is in use, the larger the commission.
This can be an effective revenue model for developers of seek-and-find / puzzle game apps, like the very popular Time Mysteries 2: The Ancient Spectres, pictured above. It's not unusual for players to spend a half hour or more per play session working their way through the many puzzles and maps in that type of game app.
Why Would Amazon Do That?
While Amazon is famously tight-lipped about its strategies and product roadmaps, it's not hard to guess.
First, the availability of thousands of totally FREE apps is probably going to draw more people into the Amazon ecosystem. It may sell more Fire tablets, and if Amazon's rumored intention to build its apps directly into the operating system of a new line of Android phones turns out to be true, Actually Free apps will be a strong selling point for those devices.
Also, in today's economy information about consumer habits is an extremely valuable commodity in and of itself. The knowledge of who's playing which apps, at what times, for how long, on what devices, is probably worth a lot more to Amazon than whatever they're paying app developers under the Actually Free program.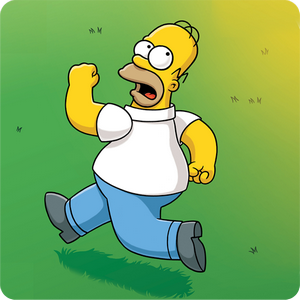 So Why Aren't ALL Apps Available As Actually Free Apps?
You've probably noticed that many addictive, time-sink game apps, like The Simpsons: Tapped Out, are not available in Actually Free versions even though everyone knows players spend MANY hours playing those games. This is because the developers of those games are already making so much money on in-app purchases that they can't imagine the Actually Free payment model ever matching it.
See, the per-minute rate that Amazon pays developers is a fraction of a cent. As of this writing (on 2/10/16), if an Actually Free app accrues 120 hours of usage in a given month, the developer would earn an estimated $14 for that month on that app. Amazon provides developers with a calculator to help estimate potential earnings on Actually Free apps here.
There are specific rules governing what counts toward the minute total, so the final amount could be less than the estimate. Also, the estimated amount is before taxes so the net income would be considerably less.
Is There A Catch?
That all depends on how you feel about data gathering.
In order for Amazon to pay Actually Free app developers based on how long their apps are in use, Amazon must collect usage data. The permissions for Actually Free apps will always include data gathering of usage statistics for that reason.
Amazon's keeping track of which Actually Free apps are being "bought", downloaded and opened, as well as how long each app is in use, which in-app purchase items the user is taking advantage of (at no cost) and how often, and on which type of device. None of this activity is sneaky and it's not being kept secret from the user. All you have to do is check the app's permissions before you "buy" it to see what you're agreeing to by using a given Actually Free app.
Actually Free apps really ARE free, so long as you don't mind the data gathering.
* * *
The stylish Samsung 128GB USB 3.0 Flash Drive is water proof, shock proof, magnet proof, temperature proof, and X-ray proof with a 5-year warranty. Backwards compatible to USB 2.0 and rated 4.5/5 stars across over 130 reviews. Currently (as of 2/10/16) on sale at 19% off: priced at $34.99 instead of the usual $42.99.
Advertisements make it possible for Digital Media Mom to bring you great content for free, so thanks for your support.
* * *