FB Emoticons!
You can enter specific keyboard combinations and Facebook will automatically convert them into those full-color pictures for you (though the full-color picture won't be visible until AFTER you've posted the status update).
Alternatively, you can copy certain symbols from one page or window and paste them into your Facebook status update to achieve the same effect. It doesn't work with just ANY old symbol, though. There are approved character sets.
Here's an image from Symbols & Emoticons showing some of the full-color emoticons you can create on Facebook with simple keystrokes (click or tap on images to view an enlarged version in a new tab or window):

And here are a few more from The Next Web: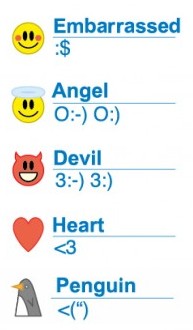 FB Emoji!
These take a little more effort. You have to have Facebook open in ONE tab or window, then load this page from Symbols & Emoticons in a SECOND window. When you want to insert an emoji, copy the symbol shown beneath the emoji from the Symbols & Emoticons window, then paste it where you want it to appear in your Facebook status update. Again, all you'll see is the black and white symbol until the update is posted.
This image shows a few of the MANY emoji available to you from that Symbols & Emoticons page: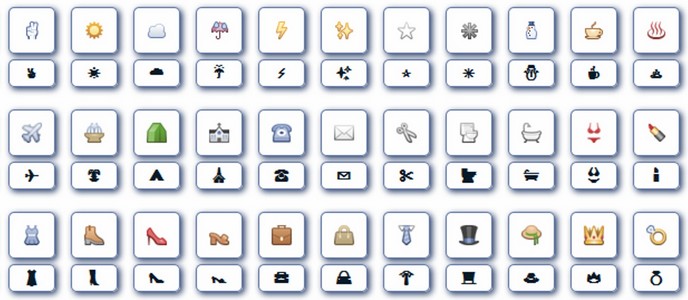 Tips For Using These Resources
If you only want to use the keyboard shortcut emoticons, simply tap or click the Print-Friendly button to save a pdf of this page, then print it out and post it near your computer. Note that the Print Friendly button is only visible if you're viewing a single post, not on the DMM home page; to view a single post from the home page, just click on the post title.
If you want to go nuts with the full gamut of available emoji, keep that Symbols & Emoticons page open in a second window or tab anytime you're using Facebook on your computer.
* * *
The 4/5 star rated CHOE Circle QI Fast Charge Wireless Charger Charging Pad with Smart Lighting Sensor can charge your Qi -compatible smart phones and phablets with no need for wires or cables. Just set the device on the charging pad! If you're not sure whether or not your phone is Qi charging compatible, check this list on Qinside. Currently on sale (as of 2/2/16) at 40% off, priced at $29.99.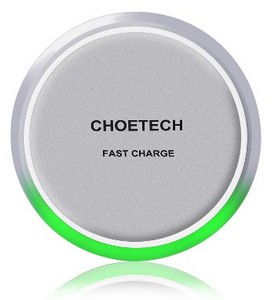 * * *
Fire Tablet Tip of the Week: App Spotlight: Free Chess Apps
* * *