* * *
Where Did I Put It?, the easy-to-use app from Digital Media Mom that should make keeping track of those Easter goodies—or anything else you've temporarily moved, lent or hidden—a snap! Advertisers make it possible for Digital Media Mom to bring you great content each day for free, so thanks for your support.
* * *
Lately I've noticed a lot of new visitors to the site end up here after doing an internet search on "Delete GameCircle progress", so even though I've posted on the topic before I figured it might be time to address it again.
Clearing stored game progress on most game apps is as simple as uninstalling the app, re-downloading it from wherever you originally got it, and re-installing it.
Doing this should install a "fresh" copy of most game apps, but there are some exceptions and GameCircle games are among them.
Deleting Progress in Amazon GameCircle Apps With Whispersync
In order to "start over" on an Amazon GameCircle app with Whispersync, you'll have to turn Whispersync off for that game app and then uninstall, re-download and re-install the game. From Amazon:
Only select titles in the Amazon Appstore for Android are compatible with Whispersync. If your game is compatible, the Whispersync logo appears when you launch the game:

To turn off Whispersync for Games:
From Home, tap Games, and then tap the Menu icon.
Tap Settings, and then tap OFF next to Whispersync for Games.
Your game progress for Whispersync for Games-enabled titles will no longer be saved. If you reinstall the game or purchase a new Kindle Fire, you'll need to start a new game.
Helpful GameCircle Links
Here are links to Amazon's GameCircle Help pages, where you should be able to find answers to any other questions you may have about GameCircle:
Amazon GameCircle Basics
Manage Your GameCircle Profile
Deleting Progress In Apps That Require Constant Internet Connection To Play
Some apps, like EA's The Simpsons Tapped Out, require the player to maintain an internet connection the whole time they're using the app. These apps store your game progress on their own servers, so the only way to get a clean slate with them is to either delete the login account associated with the game app, or create a new, second login account. If you're allowed to do the latter, just sign out of the existing account and tap whatever link is there to create a new, additional account.
* * *
And now…
Where Did I Put It? (5/5 stars, currently priced at $1.99) was inspired by my annual frustration at not being able to find holiday gifts I'd hidden. This simple app makes it easy to keep track of hidden gifts, as well as anything else you may have temporarily moved, lent, put into storage, or hidden. As with ALL DMM apps, this app has no fishy permissions, no data-gathering, no ads and no in-app purchases, and it can run totally offline: no internet connection is required.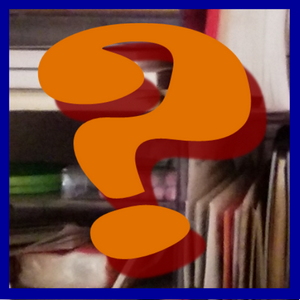 * * *
Ebook Tech Tip of the Week: How To Tell If A YA Novel Is More A Than Y Before You Buy
* * *