* * *
the Loot Crat, the monthly subscription service that delivers a box of awesome every month! Advertisers make it possible for Digital Media Mom to bring you great content each day for free, so thanks for your support.
* * *
Free App Friday!
Here are some of the top 100 most downloaded AND highest-rated apps (4/5 stars or better) from Amazon's Android App Store as of this writing. Note that where a given app has already been included in a Free App Friday post, a different one (still with a minimum 4/5 star rating) will be subbed in. Remember that free apps may include in-app purchase (IAP) options or be ad-supported, but given that these apps have been given very high ratings by MANY consumers, where IAP links or ads are present they must be pretty unobtrusive. Descriptions below are from the apps' product pages.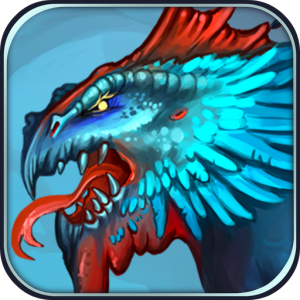 Dungeons of Evilibrium – Dungeons of Evilibrium is a card battle RPG with tactical elements of TCG strategies and the dungeon crawling exploration of a board game.
Rummy Plus – Play a FREE "Rummy tile" game with your friends! Meet new people from all over the world!
Scripture Typer – Scripture Typer is the complete Bible Memory System for mobile devices and the web. Scripture Typer breathes new life into your Bible Memory time by actively engaging three separate cognitive areas: Audio, Visual & Kinesthetic (Touch) memory.
Amazing Thief – From my window, I saw a skillful thief jumping on the roofs, from building to building. Police even cannot get near him. He is so fast…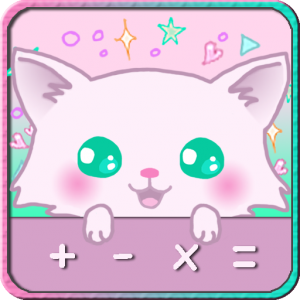 Calculator Kitty Free – Calculator Kitty is the cutest calculator app in the market! No longer will you have to deal with boring, lifeless calculators. It's time for a super cute Calculator Kitty!
MyTaxRefund by TurboTax – Free E-file and Refund Status for Your Income Tax Return – Quickly check the status of your tax returns after you've filed them, and get an estimate of when you can expect your refund.
Jewel Legends: Tree of Life – Rebuild the world of the Hods in Jewel Legends: Tree of Life! Using building materials, jewels and other valuables, switch two adjacent tiles to make a row of three or more matching tiles!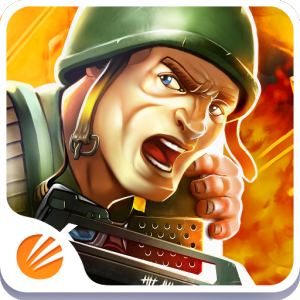 Allies in War – Take command of a powerful modern army and conquer your enemies in Allies in War, a military real-time strategy combat game!
Slots – Vegas Royale – Slots – Vegas Royale brings you authentic Vegas gaming experience everywhere you go. Enjoy original and gorgeous games with unique play styles that bring you MASSIVE amounts of fun!
ISS Detector – ISS Detector will tell you when and where to look for the International Space Station or Iridium flares. You get an alarm a few minutes before a pass.
* * *
And now…
Loot Crate is a monthly subscription service that delivers a grab bag of great stuff, much of it limited-edition or exclusive to Loot Crate, for $13.37/mo + S&H (which, as of this writing, is $6 for anywhere in the continental U.S.). Each Crate is guaranteed to contain products valued at $40 or more, there's no minimum subscription requirement, and you can easily cancel at any time. The image below shows everything that came in the January 2015 "Rewind" -themed Crate.
Click here to read my detailed review of the January '15 Crate, including links that demonstrate the retail value of the items shown.
Click here to sign up for Loot Crate – use discount code SAVE3 at checkout to get $3 off your first Crate!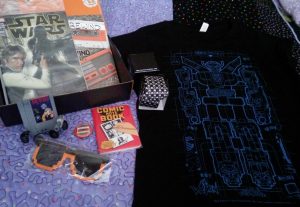 * * *
Kindle/Fire Tech Tip of the Week: Sending Content To A Specific Kindle / Fire
* * *