* * *
Today's post is brought to you by the Canon PIXMA MX922 Wireless Color Photo Printer with Scanner, Copier and Fax, a more recent model of a multifunction machine I've owned (and loved!) myself. Advertisers make it possible for Digital Media Mom to bring you great content each day for free, so thanks for your support.
* * *
Classic Arcade Game Lovers, Rejoice! Your Favorites Are Back, And They're FREE!
The screenshot below only shows a small selection of all the great arcade classics you can now play online, for FREE!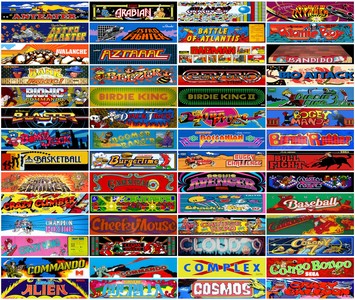 The already fantastic Internet Archive, which painstakingly organizes and archives past internet content such as web pages, ebooks, digital audio and video files, has become even more fantastic with its recent launch of the Internet Arcade.
If you're like me, you see those ads for new console games like HALO, Call of Duty, Assassin's Creed and Destiny and just sigh, because you know you fell off that steep gaming learning curve long ago. If you yearn for the days when video game controls consisted of a 4-way joystick and maybe one or two buttons, the Internet Arcade is your dream come true!
Whether you want to play Arkanoid, Joust, Centipede, PacMan, Galaga, Q*Bert or Zaxxon, the Internet Arcade is ready and waiting to accept your virtual quarters.
How It Works
It's all pretty simple, really. All of the games on the Internet Arcade have been "ported", or converted, into file versions that will run on a computer instead of in an arcade machine. You can play most of the games in an on-screen "emulator", which basically mimics the look and feel of the game screen as you'd see it in an arcade, and most can be downloaded to your computer's hard drive for offline play as well.
Note that these games are not intended to run on mobile devices, other than laptop computers. Don't attempt them on your phone or tablet.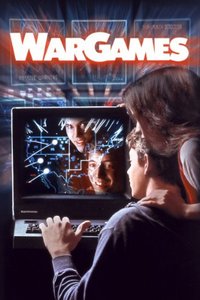 1. On a PC, using a preferred browser, go to the Internet Arcade home page.
The most recent version of Firefox is best and Google Chrome is second in line for running these games smoothly; Internet Explorer and Safari don't seem to work too well yet, unfortunately.
2. Select the game you want to play and click on its logo.
The ones that will work best on your computer are those with the simplest controls. For example, the Breakout-style brick breaking game Arkanoid (a favorite of mine, back in the day) only requires use of the left and right arrow buttons to move the paddle. Similarly, PacMan, Frogger and Centipede's simple controls make them easy to play in the emulator window.
3. READ THE INSTRUCTIONS.
This is VERY important. Obviously, your computer didn't come with built-in Fire, Jump and Flip buttons. You must read the directions in order to know which button on your computer keyboard corresponds to which control in the game. It appears that most games are compatible with "joypad" controllers that plug into a computer as well, but since I've never used one I can't offer much more in the way of information on that.
4. Play immediately, using the on-screen emulator, or download to play offline.
The instructions screen is where you'll find links for these functions.
Need Help?
This page on Jason Scott's site addresses common problems and solutions.
* * *
And now, a word from our sponsor…
The Canon PIXMA MX922 Wireless Color Photo Printer with Scanner, Copier and Fax is not a bad deal at all at its usual price of $199.99, but right now (as of 11/5/14) you can get this 4.5/5 star -rated gem for HALF OFF: $99.99. The Canon PIXMA 850 I owned was reliable and printed cleanly for over four years. The ink tanks are individual, so you only have to buy replacements for each color as each runs out. Whether for printing kids' homework assignments or high quality photos, this machine won't let you down.