* * *
the Amazon's 50% Off Sale On SD Memory Cards. Advertisers make it possible for Digital Media Mom to bring you great content each day for free, so thanks for your support.
* * *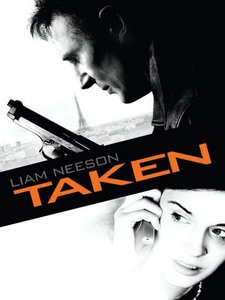 Yes, The FBI Moneypak / Ransomware Virus Is Starting To Show Up On Kindle Fire Tablets, But…
…that doesn't mean ALL Kindle Fire owners EVERYWHERE need to worry about it. Be alert, sure. But as I explained in my original DMM post about this particular virus, so long as you only get your apps and other content from Amazon, don't hack or "root" your Kindle Fire, and don't open any suspicious email attachments from within the email app on the Fire, you can relax because your chances of getting this beast are very, very slim and provided you haven't "rooted" your Fire or sideloaded the app/file that brought Moneypak along with it, getting rid of MoneyPak may be as easy as resetting to factory defaults.
Numerous Fire owners have written to me asking how to get rid of this virus now that their Kindle Fire tablets are infected, and every single one admitted to either sideloading apps they got from sources other than Amazon, or "rooting" their devices to bypass the factory-installed operating system.
**12/31/14 UPDATE** If you've got this virus, or any malware that locks you out of your Fire's home screen, see my 12/31/14 post: Infected Fire Tablet? Here's A Possible Solution.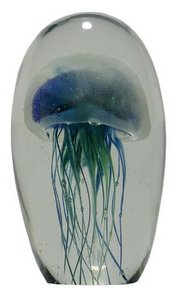 If You've Rooted Your Fire & Got This Virus, Your Fire Is Most Likely Just An Expensive Paperweight Now
Rooting the device changes the way it behaves on start-up, and causes it to totally bypass the usual startup routine Amazon designed for it.
Part of Amazon's startup routine was intended to make a reset to factory defaults both possible and easy immediately upon startup, but if you've nuked that routine by rooting your device or otherwise hacking it to bypass the usual operating system functions and constraints, you've more or less laid out the welcome mat for Moneypak.
Recall that Moneypak is designed to load its demand for money immediately upon device startup, and lock you out of your device unless or until you cough up the dough. On a rooted device, the virus has no problem doing its dirty work because the usual Fire startup routine (which would've allowed for a factory reset to defaults) never runs.
Let's Review
Here's how to avoid the FBI Moneypak/Ransomware virus on your Kindle Fire:
DON'T ROOT YOUR FIRE.
DON'T HACK YOUR FIRE.
DON'T SIDELOAD APPS OR OTHERWISE INSTALL APPS FROM SOURCES OTHER THAN AMAZON.
AS WITH ANY DIGITAL DEVICE, DON'T OPEN OR DOWNLOAD SUSPICIOUS EMAIL ATTACHMENTS.
* * *
And now…
Amazon's 50% Off Sale On SD Memory Cards is only running for a limited time, so be sure to check out these bargains on SD cards of all brands and capacities.