* * *
the BookGorilla Free & Bargain Kindle Book Email Alert, a totally free service that delivers a once-daily listing of bargain-priced and free Kindle books from the genres you specify direct to your email inbox. Advertisers make it possible for Digital Media Mom to bring you great content each day for free, so thanks for your support.
* * *
Don't you just HATE it when you finally fork over the money for a new Kindle book, only to find a few chapters in that not only is it NOT worth the price you paid for it, it's not even worth your TIME? That doesn't ever have to happen again.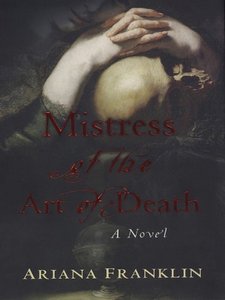 Four Tools To Improve Your Odds Of Getting A Great Kindle Book
Here are three ways to find out before you buy whether or not you're likely to enjoy a given book, plus one tip to help you deal with those books you're pretty sure aren't very good, but which everyone is raving about to the point where you just want to know what the big deal is. The books scattered throughout this post were all bestsellers and have very high average review ratings, yet I found them all disappointing at best, infuriatingly bad at worst. It just goes to show you: sometimes, bestseller status and a high average Amazon review rating are no guarantee you'll like the book.
1. Where To Find Better, Longer Book Descriptions
Did you know that the where a print edition is available for a book from a major publisher, the book description on the hard copy book's Amazon product page doesn't always match the Kindle book description? Descriptions for hardcover editions are almost always MUCH longer, probably because the hardcover edition is usually released first and the publisher puts a lot of effort into getting as many people to buy the book in hardcover as possible.
So if the Kindle edition's brief description is TOO brief, try clicking the link for a print edition—ideally, the hardcover edition—where one is available. Just don't forget to click back over to the Kindle edition if you've decided to buy it.
2. When You're On The Fence, Look The Book Up On Goodreads
If you're concerned about the possibility of fake reviews on Amazon, or you've simply got doubts about the trustworthiness of Amazon book reviews due to things like the Top Reviewer system or people using the Amazon reviews platform just to get attention, Goodreads is where you need to start going for honest book reviews.
Goodreads is an online community for book lovers that was around LONG before Amazon bought it a couple years back, and Amazon hasn't done anything to interfere with its existing community or reviews system. This reader-centric site has tens of thousands of reviews from thousands of readers, the great majority of whom are just regular consumers like you and me, not professional reviewers or publishing wonks. The site's terms of use keep a tight reign on any fakery or other shenanigans, and while you must be a registered user to get the full use of the site, membership is totally free.
Once you're a member, you can search by book title, author, genre, keyword or username. Once you've found your book, just as on Amazon you can view overall star ratings and read individual reader reviews. If you're not sure whether a given reviewer's tastes align with your own, you can click on the username to see how that person felt about other books, some of which you may own and have your own opinions about. If you find a reviewer whose tastes align very well with your own, you can 'friend' or 'follow' that reviewer, to be alerted to any new reviews that user posts.
3. Don't Forget To Sample
I've written about this one before, but it's worth mentioning again: don't just rely on the Look Inside feature when browsing for books on Amazon. The "Try it free" sampling option that's available for most Kindle books (in the right-hand sidebar of the book's product page, right beneath the buy options) will provide a much lengthier excerpt than what you could see using the Look Inside option.
Use "Try it free" to get a substantial excerpt, usually from the beginning of the book, sent to your chosen device. If, after reading the excerpt, you decide you want to buy the full book, you'll often find a handy link for that right at the end of the excerpt. Where no link is provided just "turn" the last "page" of the excerpt and you'll be taken to the book's product page on Amazon from your device (so long as you have internet access).
4. Visit The Book Spoiler When You Want To Cut Through The Hype
Just as with movies and TV shows that have super-hyped, "You won't BELIEVE the SHOCKING conclusion!" -type ad campaigns, it's now pretty commonplace to find those same tactics being used to market books. Very often you'll know right off the bat that the book being splashed all over social media isn't worth your time or money, but you still want to know what the big twist, or "SHOCKING conclusion" is.
That's when you should visit The Book Spoiler. It's a public, totally free to use site where volunteers post full synopses of books. While the site doesn't have an entry for every popular book ever written, it's a safe bet that you'll find entries for recent bestsellers there.
Thanks to The Book Spoiler, you can satisfy your curiosity without having to buy or borrow the book.
* * *
And now…
The once-daily, fully customizable BookGorilla Free & Bargain Kindle Book Email Alert is a terrific way for voracious readers to keep getting their ebook fix without breaking the bank. When you sign up for this free service you're prompted to specify your preferred book genres, as well as how many books you want to have included in the daily listings. Save your preferences and you're done! From the next day forward, you'll receive a BookGorilla bargain and freebie Kindle book email each day. The listings include bestsellers past and present offered at deep discounts, not just a bunch of stuff you're not interested in and have never heard of. For example, here are just a few examples of what turned up in this morning's listings:
$1.99 as of this writing: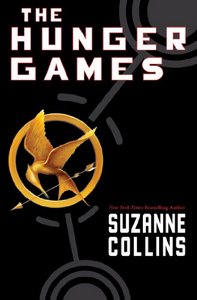 $3.99 as of this writing:

$2.99 as of this writing: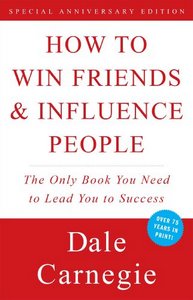 If you love books AND saving money, sign up for the BookGorilla Free & Bargain Kindle Book Email Alert today!
* * *