* * *
Today's post is brought to you by a terrific Amazon outlet bargain: the Beats Solo HD RED Edition On-Ear Headphones, currently on sale for $130 (35% off the regular price of $200). Advertisers make it possible for Digital Media Mom to bring you great content each day for free, so thanks for your support.
* * *
***2/19/15 UPDATE*** Target Ticket is shutting down. Read my post about it here.
Target Gets Into The Digital Video Game With Target Ticket + Ten FREE Videos At Signup
As regular readers know, I'm in the process of going all-digital with my video library and my format of choice is Amazon Instant Video. I've decided to stick with Amazon Instant Video because Amazon's pricing on digital movies is almost always lower than through any other vendor, and I'm confident Amazon will be around to support their digital video service for the rest of my lifetime. But this week, I got ten free digital video downloads when I signed up for a FREE Target Ticket account, and I'm recommending that anyone who watches streaming videos on a computer, via a Roku 2 or 3, or on an an iOS or Android device take advantage of this offer also.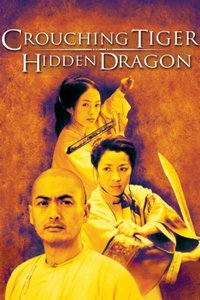 Why not? You get to choose TEN free digital videos to OWN when you sign up for your totally FREE Target Ticket account, and even if you never buy or rent another Target Ticket video, you just got TEN free digital videos that you'll have access to watch for as long as Target Ticket is in the digital video business. I would never recommend migrating to a relatively new service like this for ALL your digital video needs, simply because it's too soon to tell how much staying power Target Ticket will have. But in the meantime, ten free videos are ten free videos: a value of $80 or more.
When you sign up you'll be asked to provide credit or debit card information for future purchases, and a "test" charge of $1 will be made on the card you've provided, but that charge is only for verification purposes and will be refunded within a few business days. I signed up using a card that's tied to debit account I rarely use, so if something goes wrong in the future and charges are made to the account without my permission, I'll notice it right away.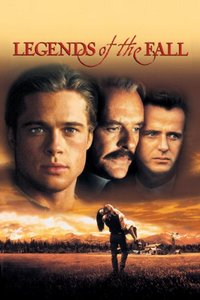 The Movies I Got
Granted, the selection of free movies is very limited. But I still got some great picks, and they're all videos I don't already own in Amazon Instant Video format: Rango, Stir of Echoes, Crouching Tiger Hidden Dragon, The Arrival, Legends of the Fall, Werewolf: The Beast Among Us, Man on a Ledge, The Adventures of Clutch Powers (a Lego movie that was made before The Lego Movie, but is highly rated), Independence Day (aka "ID4″) and Crocodile Dundee.
Target Ticket Digital Movies Are In Ultraviolet Format
The movies are all provided in Ultraviolet format, which means they can only be viewed through the Target Ticket website, the (free) Target Ticket video player app* for mobile devices, the (free) Target Ticket channel on Roku 2/3 streaming boxes, or through the (free) Ultraviolet video player app. I don't find this to be a major limitation though, since I already watch most of my streaming videos through a Roku streaming box and giving myself access to my new library of free videos from Target Ticket was as easy as adding the Target Ticket channel on my Roku 2.
*Note that the app is available for iOS and standard Android devices, but is not yet available for the Kindle Fire line of tablets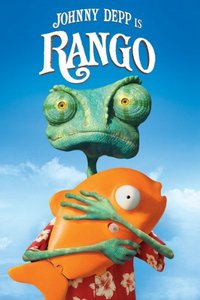 Isn't Signing Up Just To Get The Free Movies Unethical?
Obviously, that's a judgment call each individual must make. However, since Warner Brothers has partnered with Target on this, in order to give people who've already received Ultraviolet digital copies access to those Ultraviolet videos, it's totally legitimate for anyone who already has Ultraviolet digital copies to sign up for, and use, Target Ticket whether they ultimately make more purchases from Target Ticket or not.
As for those who don't have existing Ultraviolet videos, having a Target Ticket account may influence consumers to buy movies on disc with bundled Ultraviolet copies, and obviously Target and Warner Brothers are hoping that the convenience of the Target Ticket app or channel will ultimately lead to future rentals or purchases. Target and Warner Brothers are willing to give away ten of their digital videos with no strings attached, and write it off as a marketing and promotional expense associated with launching this service. In my opinion, that makes the offer fair game for anyone who wants to take them up on it.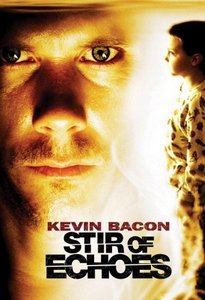 Sign Up Was Easy, But There Was A Glitch
To take advantage of the 10 Free Videos offer, go to http://www.targetticket.com and sign up. Apparently this offer has been around since Target Ticket first launched last year, but I can't find any information for how much longer it will be available so act quickly!
If you already have an Ultraviolet account you can still redeem the free video offer by linking your existing Ultraviolet account—I did this myself, so I know it works. Ultraviolet is the preferred digital format on Warner Brothers movies, so if you've ever redeemed the free digital copy that came with a Warner Brothers movie on DVD or Blu-ray you probably already have an Ultraviolet account.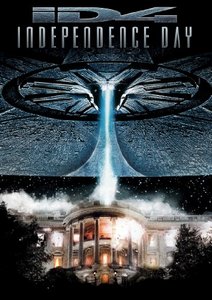 If you're not sure, when you get to the part of the process that asks you to link an existing Ultraviolet account or create a new one, enter your email address in the 'link account' area and click the 'lost password' link. If you have an Ultraviolet account your password will be mailed to you; otherwise, you'll get an error message saying that email address is not on file with Ultraviolet and at that point, you'll know you need to sign up for a new (also totally FREE) Ultraviolet account.
Initially I got an error message saying my account could not be created when I submitted my sign-up form, but I noticed that the sidebar showed I was logged in so the error message was incorrect.
* * *
And now, a word from our sponsor…
At last, there's a rare opportunity to get a set of those Dr. Dre Beats Solo HD RED Edition On-Ear Headphones that are all the rage among kids, teens and adults alike at a discount price, simply because this specific color combination has been discontinued by the manufacturer. They're still the same Beats Solo HD headphones that cost $200 or more in newly-released color combos, with a built-in microphone for taking cell calls, the unique tri-fold design, average review rating of 4/5 stars and eligibility for Prime Shipping too, but at a savings of $70 off the original retail price.