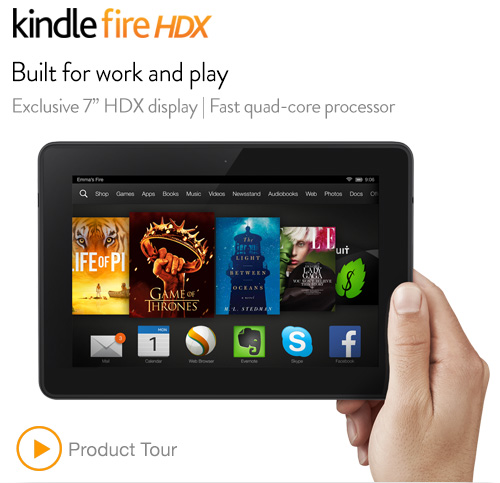 In a past DMM post, Kindle and Kindle Fire Owners: Where Your Content Lives and Deleting, Moving and Restoring Kindle / Kindle Fire Content, I explained how to delete apps and other content from your Fire vs. from the Cloud, and what the difference is between the two. Today I'd like to update that post with some new information: how to delete an app from Amazon's Cloud right from your Fire**—all models, from first-generation non-HD to the latest HDX line—, without logging on to the Amazon site.
**UPDATE** 5/19/15: while this post reflects information that was provided by Amazon at the time the post was written, more recent tests have shown the method described here doesn't work for first-gen Fires. For people who only own first-gen Fires, the only way to remove apps from the Cloud in on the Amazon site itself.
First, I must remind you: anything you delete from the Cloud is gone FOREVER. If you ever want it back you will have to purchase it again, so don't delete from the Cloud lightly. Since Amazon doesn't charge for Cloud storage I almost never delete anything from the Cloud,  but I've heard many others say they'd like to de-clutter the Cloud menus on their Fires by doing a periodic cleanup.
Here are the steps to follow to delete an app from the Cloud, right on your Fire:
1. Go to the Apps > Cloud screen on your Fire.
2. Tap and HOLD on the app you want to delete from the Cloud.
Don't just lightly tap, or hold for a second or less; that will only cause the selected app to start downloading to your Fire. To open the pop-up options menu you must hold your fingertip or stylus down for a full second or two on the newest Fires, and a little longer than that on first-gen Fires and first-gen Fire HD models. This is probably why most of us never knew about the pop-up options menu in the first place.
3. In the pop-up options menu, select Delete from Cloud.
4. Confirm when prompted.
Here's a screenshot from my own Kindle Fire HD to demonstrate what the pop-up menu looks like:


I have tested this on the first-gen Fire, first-gen Fire HD, as well as the new Fire HD and HDX models. It works on all of them.
Note that this only works for apps. I tested it on the Cloud menus for other content types (e.g., books, videos) and the Delete from  Cloud option only appears for apps.