I recently picked up some deeply-discounted Kindle books on Amazon, and noticed that the companion Audible audiobooks were also being offered as add-on purchases at ridiculously low prices. I'm talking a couple of bucks for the Kindle books and another buck to two bucks for the Audible audiobook.
Normally, I don't pay much attention to the prices listed for Audible audiobooks because I'm an Audible member and I'm usually "buying" audiobooks with my Audible member credits anyway. I currently pay about $23/mo to get two Member Credits per month, which is a great deal if the audiobooks I'm "buying" with my credits are normally priced at $12 or more. And they usually are priced higher; in fact, they're usually priced anywhere from about $17 – 25 each.
Sometimes I'd like to get one of these deeply-discounted add-ons, but I don't want to spend my Member Credits on them because then I'm not really getting my money's worth on the monthly membership fee. Also, Audible often runs its own promotions, deeply discounting certain collections from a single author or in a single genre, or offering 2-for-1 deals. But again, I don't want to spend my valuable Member Credits on these bargain-priced audiobooks.
How To Buy Bargain Audible Books With Money Instead of Member Credits
By default, Audible will apply any credits you have on account to your Audible purchases before making charges to the credit card you have on file. Normally, this is exactly what you want them to do. But when you'd rather just pay the two bucks or whatever for a given sale audiobook and keep your credits to spend on higher-priced titles, there's an easy way to get around that default setting in just four steps.
Step One: Add the audiobook to your cart; if you're buying it as an add-on to the Kindle book, be sure you've bought the Kindle book first, or else you won't get the discounted price for the audiobook add-on.
Step Two: Click on the View Cart link to open your order form. You'll see that the 'apply credit' box is already checked off on the form.
Step Three: Click on the 'apply credit' box to remove the checkmark.
Step Four: Click on the button to complete your order. The cost of the audiobook will be charged to the credit card you have on file with Audible and your Member Credits will remain on your account, ready to be used for more costly audiobook purchases.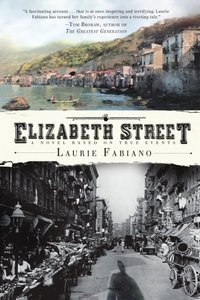 Whispersync For Voice – What's That All About?
Whispersync for Voice is a feature that's available to Kindle and Kindle Fire owners only.
The way Whispersync for Voice works is this: if you own both the Kindle book and the companion Audible audiobook, and both are labeled as Whispersync for Voice -enabled (this will be on the books' product pages on Amazon and Audible), you can switch back and forth between reading the Kindle book and listening to the Audible audiobook and the two editions stay synced up. In other words, when you switch from one edition to the other you're always picking up right where you left off in whichever edition you last read or listened to.
As an added bonus feature, when you're listening to a Whispersync-enabled audiobook and you have the Kindle book on the same device, the Kindle book is displayed onscreen and the text is highlighted in time with the narration from the audiobook.
This may not seem like a big deal, or even a feature you'd use very often. Yeah, I used to think that too—until I used it. While it's true that most of the time I listen to audiobooks so that I can multitask, like doing household chores, driving or working out while listening, sometimes I have a half hour or more to spend actually reading a book myself and at those times, I now find I miss the synced-up narration when it's not there.