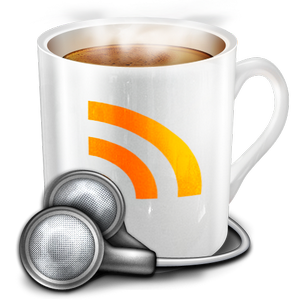 I guess it sorta makes sense that many people think podcasts are only for iPods, since it's got "pod" right there in the name, but it's not true. A podcast is just a regular 'ol MP3 audio file, just the same as an MP3 song or album, and that means any device that's capable of playing MP3s can play podcasts.
If A Podcast Is Just An MP3, Why's It Called A Podcast?
Okay, fair question.
Podcasting got its start as a way for people to host and share their own radio programs on the internet. I say "radio programs" because even though, for the most part, these were not programs that ever played across radio waves, their format followed what you'd typically hear on a radio program: either interviews and commentary, like you'd hear on talk radio stations, or more of a music radio show format, with music, host commentary and artist interviews / concert news.
Since these shows weren't actually being "broadcast" across radio waves, and most people were listening to them on iPods, they became known as "podcasts". And as their popularity grew, so did the variety of offerings. Now there are podcasts that recreate old-timey radio shows, instructional / educational podcasts, podcasts dedicated to news and commentary about a specific place, person or thing, travel tip podcasts, bargain hunter podcasts, celebrity news podcasts…the list goes on and on! But again, if you've got a computer, any kind of MP3 player, a smart phone, a tablet, a Kindle Fire, or any other device that's capable of playing MP3 audio files, you can listen to podcasts.

Apps vs. Subscription vs. Standalone Podcast Episodes
Podcasters fund their shows through a variety of means.
Some podcasts are free, but carry advertising, just like radio programs do. Some are free when you listen to them online (on the podcast website), but charge a fee for downloading individual episodes or using an app to listen to episodes offline. Some offer the most recent episodes for free, but charge you to access the archives of past episodes; this is kind of like ordering back issues of magazines. Some are offered through a paid subscription model only, like a magazine subscription.
How To Find Podcasts
If you're an Apple / iPod type, then you probably already know there's a whole Podcast department in the iTunes store. Browse at will. But this post is primarily directed at people who aren't using iPods, so I'm not going to go into any more detail on podcasts in the iTunes store.
Everyone else can find podcasts online, through app stores like Google Play and the Amazon App Store, or through links on their favorite radio stations, many of which now regularly record their on-air content and make it available for the audience to download for offline listening later.
For folks with Android devices (e.g., Android smart phones, Kindle Fire tablets, Galaxy tablet, etc.) who aren't too tech-savvy, I'd recommend the Amazon App Store as the simplest place to get started with podcasts.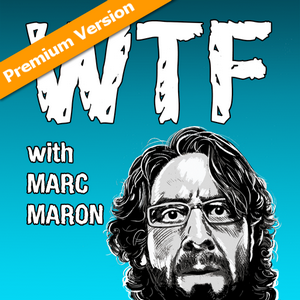 From Silence To Your First Podcast Listen In Four Easy Steps
1. If you're using any Android device OTHER than a Kindle Fire, start by downloading Amazon's Free App Store app to your device.
2. Open the Amazon App Store app on your device, or login to the Amazon site on your computer and go to the Amazon App Store right on their site, whichever you prefer. I prefer doing my actual app shopping on the website, just because I get a bigger screen and easier access to all the product details online.
3. Whether in the App Store app or using the App Store on the Amazon site, enter "podcast" in the search box. This will bring up a listing of podcast apps, which act sort of like podcast libraries, or podcast stores. They make it easy for you to browse or search the many thousands of podcasts that are available out there in the world, and quickly zero in on those that interest you.
Check out the podcast apps, read the reviews, and pick one to download. BeyondPod Podcast Manager is free and is rated 4/5 stars, so it's a good one to try.
4. Install and open your chosen podcast app on your device, use its search tools and categories to find the podcasts you want, and start listening! Note that at least initially, you'll need to have an active wifi connection to use your podcast app but once you've zeroed in on the podcasts and episodes that you want, you'll be able to download many of them for listening offline.
Any podcasts you find in the app that aren't free will include links to purchase information and options.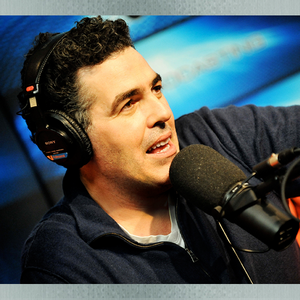 Dedicated Podcast Apps
Some podcasts have become so hugely popular that the podcaster has created a dedicated app just for his or her own podcast. With these, it's typical for the app and the most recent podcast episodes to be free, but you may have to pay to download individual older episodes or you may have to subscribe to get access to the older stuff. Some of my favorite dedicated podcast apps include:
WTF with Marc Maron (4/5 stars, adult content; app is free, recent episodes are free, paid subscription required to access older content)
Join comedian Marc Maron as he tackles the most complex philosophical question of our day – WTF? He'll get to the bottom of it with help from comedian friends, celebrity guests and the voices in his own head. You loved him on Morning Sedition. You kinda liked him on The Marc Maron Show. You tolerated him on Break Room Live. Now, embrace him on a show from which he cannot be fired – WTF with Marc Maron.
Adam Carolla Official App (5/5 stars, adult content; app is free, episodes are free, content is ad-supported)
Radio personality, filmmaker and author Adam Carolla is known for his anti-politically-correct rants and his revealing interviews with celebrities and musicians. One Amazon reviewer says:
"Adam Carolla is very funny and intelligent. He tells it like it is and even if you don't like what he has to say he does great interviews with people you want to hear about. The app is great for listening to the podcasts on his network especially if you don't have an iPod."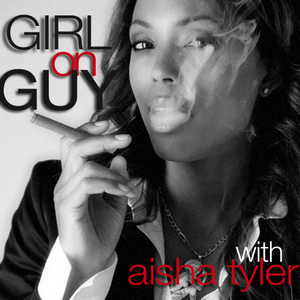 Girl on Guy With Aisha Tyler (4.5/5 stars, adult content; app is free, recent episodes are free, paid subscription required to access older and premium / exclusive content)
Tyler herself describes the podcast like this: "Girl on guy is a show about art, culture, booze, comedy, family, physical injuries, psychological bruises, action movies, rock music, ninjas, zombies, failure, success, sacrifice, video games, and blowing s**t up. It includes the weekly installment of self-inflicted wounds, the end of show apologia, a few big ideas and a surfeit of curse words."
With the Girl On Guy app you are always connected to the latest killer episode, right on your phone, whenever you want. Star your favorite episodes so you can enjoy the mind-blowing self-inflicted wounds stories again and again! This app offers total, immediate access to Aisha and Girl On Guy. If you're a true fan of the show you need to get this. Right now. Into your Face.
This app contains the following additional features:
* Streaming access. Play episodes right away, anywhere
* App is always updated with latest episodes plus an archived back catalog
* Playback resume (when interrupted by a call or other distraction)
* Exclusive extras, including bonus content available only to app users
* Quick access to all the contact methods for the show like call, email, web, Facebook, and Twitter
Get and use a podcast manager app to find more popular podcasts; most podcast management apps will have a "bestselling" or "most popular" category.