Amazon Videos: What's It All About?!
If you're like me, you've bought some Amazon Videos of favorite movies and programs when they were on sale, and now you're a little confused about what you can and can't do with them. Once you've downloaded a video to your Fire tablet, does deleting it to free up space mean it's gone forever? What's all this Cloud business? And what's up with the two-download and two-online licensing limits on purchased Amazon Videos?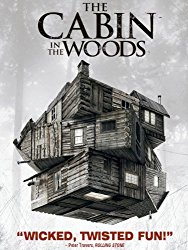 I've spent many an hour experimenting, reading Amazon Video help topics, experimenting with my own Amazon Video collection, and on the phone to Amazon customer support (three times) to finally get to the bottom of the purchased Amazon Video situation. I can boil it down to four simple topics: Buy, Stream, Download, and Delete.
BUY: Purchased Amazon Videos Are Automatically Stored In Amazon's "Cloud"
Amazon's "Cloud" is basically a huge, interconnected network of hard drives where Amazon stores its own data, its customers' data and purchased digital content, and the files of people and businesses who have paid to rent some of the server space for their own uses.
When you buy an Amazon Video, by default, it's added to your Video Library, which can be accessed in the Manage Your Content and Devices area of the Your Account page when you login to Amazon. Think of your Video Library like a REAL library: a location where your Amazon Videos are permanently stored for you, that allows you to check them out and back in whenever you like.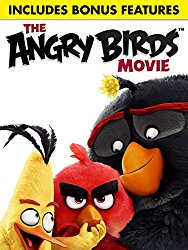 STREAM: Watching Purchased Amazon Videos Without Downloading
Streaming your Amazon Videos would be like sitting in the library and watching a video that's being played right there in the building: you're not actually checking anything out of your Video Library to take with you when you leave. You're just viewing the content from its current location, and you'll be leaving it there when you're done viewing. You can stream videos on your Fire device, via the Amazon Video mobile app on other devices, or to your PC, so long as you're within range of a WiFi or 4G connection.
On the Fire: tap Videos, then Library, then select Cloud from the Library menu, and navigate to the video you want to watch to select it. On its detail page you'll have the option to "Play Now", which means streaming the video, or "Download", which means actually moving a copy of the video onto your mobile device.
Edited to Add – You can also stream your Amazon Videos to other internet-capable video devices, like TVs, DVRs (you can download to some DVRs, too), the XBOX 360, PS3, Roku streaming player, and more. Click here to view an entire list of compatible devices.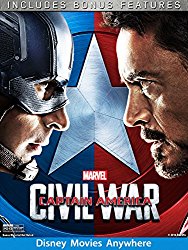 DOWNLOAD: Check Videos Out Of Your Video Library By Downloading Them To Your Fire Tablet
Streaming is all well and good when you're connected to WiFi or 4G, but what if you want to watch videos at times when connectivity will be unpredictable, or totally absent, like when traveling? For that, you need to download your videos to a Fire tablet.
On the Fire tablet, navigate to the video you want, tap to open the pop-up menu, and click the Download link to download a copy of the video to your device.
You may be wondering what happens when you're done with the videos you've downloaded and want to free up space to replace them with different videos. Never fear, I'll get to that in the Delete section.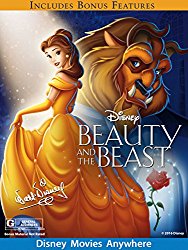 Digital Availability Can Change, But Your Purchased Copies Will Remain
If you read the terms and conditions and help pages pertaining to Amazon Videos very closely you'll find this alarming little snippet:
Due to licensing restrictions, some videos may become unavailable for future download and streaming.
This doesn't mean videos you've purchased could simply disappear from your Video Library, but it does mean that Instant Videos available for streaming and purchase/download today may not always be listed for sale or rental on Amazon in the future.
If it happens to one of your videos, don't worry. Many times a video I've purchased in Amazon Video format had its status changed to "currently unavailable" on the Amazon website, yet the copy in my digital library remained available to me the same as always.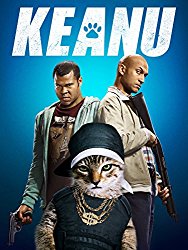 DELETE: What To Do When Your Device's Memory Is Full
You may know that when you purchase an Amazon Video, you're given a license to stream two online copies and download two offline copies. But what does that mean?
It means that you can stream an Amazon Video you've purchased to a maximum of two devices simultaneously (those are the two "online copies"), and that a purchased AmazonVideo be downloaded to a maximum of two devices at any given time (those are the two "offline copy" licenses).
With respect to streaming, as soon as a device stops streaming the video, its associated online license is released and again becomes available for use by any of your devices. Online licensing simply limits simultaneous viewing of a single Amazon Video to two devices.
With respect to downloads, as soon as you delete a downloaded copy from a device, its associated offline/download license is released and again becomes available for future downloads to any of your devices.
So you can download a movie to your Fire, then delete it from the Fire later on to free up space, and then download it again to the same Fire or a different one at any point in the future from the Cloud — provided you've left at least one download license for that video available.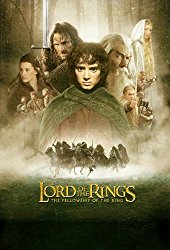 How This Works In Real Life
If you're still confused (and this stuff IS confusing), here's a real-life scenario that will probably clear things up for you.
While browsing the Instant Video Store on his Fire tablet one day, Dan buys the Amazon Videos of all three Lord of the Rings movies and downloads all of them to his Fire in preparation for an upcoming business trip with a long flight.
At this point, Dan has used one of the available offline/download licenses for each of his Lord of the Rings Instant Videos and one offline/download license for each is still available.
When he returns from his trip Dan turns on his Fire and, one at a time, taps and holds on each Lord of the Rings movie, then selects "Delete From Device" from the pop-up menu to remove the movies from his Fire and free up space.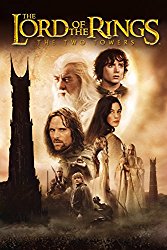 At this point, both of the two offline/download licenses for each of his Lord of the Rings Instant Videos are again available.
A year later Dan is getting ready to travel again, this time with his wife for a vacation. He knows his wife never got around to seeing the Lord of the Rings movies and he hasn't watched them since that last trip either, so he downloads all three movies to both his and his wife's Fire tablets—both are registered to Dan's Amazon account—for the trip.
At this point, Dan has used both of the available offline/download licenses for each of his Lord of the Rings Amazon Videos.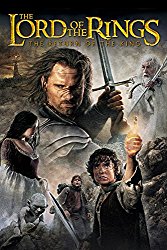 As soon as the trip is over Dan's wife deletes the movies from her Fire, but Dan doesn't.
At this point, one of the offline/download licenses for each of Dan's Lord of the Rings Instant Videos is again available, but the other offline/download license for each movie is still in use on Dan's Fire tablet because those movies are still downloaded to his tablet.
A few days later, Dan accidentally drops his Fire tablet in the pool and it dies—with all three movies still downloaded to it. As far as Amazon knows, the movies are still out there on Dan's Fire and only one download license for each remains available.
In this situation, Dan needs to call Amazon and notify them that the Fire is dead. Ordinarily it would be enough for Dan to login to Amazon, go to Your Account > Manage Your Content and Devices and de-register the dead Fire. In this case however, it's safest to talk to an Amazon representative directly to ensure those download licenses are freed up.
DON'T EVER DELETE PURCHASED VIDEOS FROM THE CLOUD
You can delete and re-download your purchased Amazon Videos to various devices as many times as you like, so long as you observe the two offline/download license limit and so long as you NEVER DELETE YOUR ORIGINAL PURCHASES FROM YOUR VIDEO LIBRARY ON AMAZON'S CLOUD.
Once you delete an Amazon Video from the Cloud, it's gone forever. The only way to get it back is to purchase another copy. So delete and download as often as you like from your devices, but NEVER delete the Cloud copy.
* * *
Given how much we've all come to depend on our various portable devices, it's always a good idea to have a backup power supply or extra charger on hand and you can hardly do better than the Anker line of backup power supplies and chargers. Amazon customers rave about their sleek looks, reliability and great prices.